IS Travel Grant Workshop: Budgeting and Application
DKL222
Tue, 09/04/2018 - 10:36 am
Are you an International Studies Major? Would you like to travel this winter break?
The College of Arts & Sciences offers awards for international travel. These awards are for independent travel abroad to specified cities and sites, not for formal programs through Education Abroad. The Winter Travel Break 2018 program offers International Studies Majors up to $1700 to travel to London, Paris and Berlin. Students must have earned 30+ credit hours in the major and have at least a 3.0 to apply. Applications are due September 28, 2018 by 4:00pm in room 251 Patterson Office Tower. Applications must include both a budget and an itinerary for their trip.
To help students apply for the program, the International Studies Major will be hosting a Budgeting and Application Workshop on Wednesday, September 12th, from 4:30-6:00pm in Patterson Office Tower, Room 1455. Enjoy some refreshments while getting to know the new Director of International Studies, Dr. Emily Beaulieu, and working on your application.
We look forward to meeting you all!
Tips for NSF proposals in the Social Sciences
srhuts2
Thu, 09/08/2016 - 08:47 am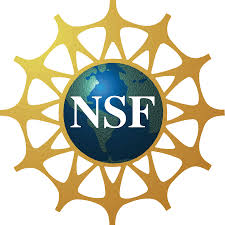 Dr. Jeffrey Mantz will go through the basics of NSF applications, talk about specific programs, and give some general grant writing advice. Mantz is Program Director in Cultural Anthropology and Human Subjects Research Officer at the National Science Foundation, where he has served since 2012. He holds a PhD in Anthropology from the University of Chicago and has previously taught at George Mason University, Cornell University, California State University at Stanislaus, and Vassar College. His own research takes him to the Caribbean and Central Africa, where he explores issues related to inequality, resource extraction, and commodity supply chains.
Location:
18th Floor, Patterson Office Tower
Type of Event (for grouping events):
Subscribe to grant writing