By Whitney Hale
An undergraduate in the University of Kentucky's College of Communication and Information and a doctoral candidate in the College of Arts and Sciences have received Critical Language Scholarships to study languages abroad. Meredith King, a senior majoring in communication, will study Chinese in China, and Lydia Shanklin Roll, a doctoral candidate in anthropology, will study Turkish in Turkey.
The Critical Language Scholarship (CLS) Program, a program of the United States Department of State Bureau of Educational and Cultural Affairs, will offer intensive summer language institutes overseas in 13 critical need foreign languages during the summer of 2013. The CLS Program is part of a U.S. government effort to expand the number of Americans studying and mastering critical need foreign languages. Participants are expected to continue their language study beyond the scholarship period and later apply their critical language skills in their future professional careers.
Meredith King, daughter of Tiffany and Jim King of Lexington, Ky., has dreamed about going to China since she was 10 years old. "Becoming fluent in Chinese has been a life-long goal and pursuit of mine, this scholarship puts me one giant leap forward in that," King said.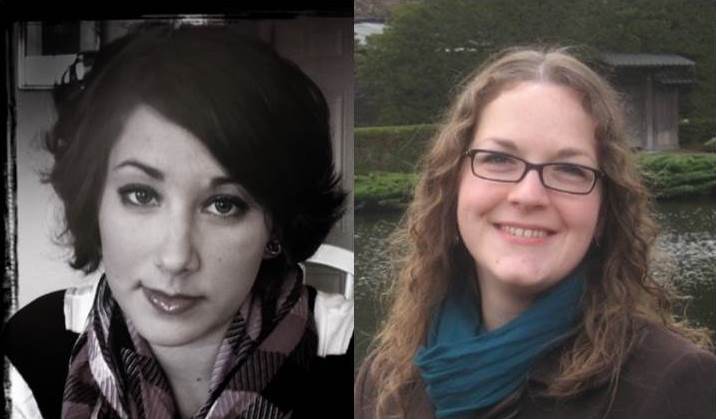 King became interested in Chinese as a 10-year-old when she checked out the only book on Chinese in her local library. "I poured hours into studying the language,' said King. "I was blessed to have a Taiwanese woman in my church as a child. When she heard I was trying to learn Chinese on my own, Shu-Mei tutored me every Sunday afternoon for a year. Without her tutoring and encouragement, I don't believe I would be studying Chinese at UK."
King has had several professors and advisers who have been influential during her time at UK, one of whom is Matthew Wells, assistant professor of Chinese. "We have outstanding students like Meredith from all over the university in our Chinese courses, not just from Arts and Sciences," Wells said. "Students from agriculture or communication have discovered that studying a foreign language like Chinese enhances their undergraduate experience and adds value to their degree. With Kentucky doing so much business in Germany, China, and around the world, knowledge of foreign languages is a 21st-century job skill."
Wells encourages students to make connections between different programs in their studies. "Meredith's success in her own department and in the Chinese program shows how easy it can be for undergraduates to pursue their passions for different disciplines, and how much they have to gain from it."
Recently, King was accepted to the Graduate School's University Scholars Program to begin graduate work in communication. King will continue to study Chinese through the 400-level. After she completes her master's degree in communication, she hopes to work in international development to combine her research in youth development and experience with Chinese.
Lydia Shanklin Roll, daughter of Darla and Roger Pitman of Bloomington, Ind., and Michael and Cheryl Roll of Marathon, Fla., will be able to strengthen her Turkish language skills because she received the CLS. "This is incredibly important for me, as I intend to utilize my Turkish language skills in order to conduct ethnographic interviews in Turkey, a key component of my doctoral dissertation research in cultural anthropology," Roll said.
Roll became interested in studying Turkish after living in the International House at the University of Chicago while she was a master's student at Loyola University. "At I-House, I was able to make friends from around the world, including a group of Turkish students, who over countless cups of tea and conversation, inspired my initial interest in studying Turkish."
At UK, Roll credits her advisor in anthropology, Diane E. King, with providing invaluable guidance, including the process of narrowing her research focus and crafting the application for the CLS program. She also acknowledges the feedback from Pat Whitlow in the Office of External Scholarships for her CLS application. Roll plans to complete her doctoral degree in cultural anthropology and become a university professor.
The CLS Program provides fully funded, group-based intensive language instruction and cultural enrichment experiences for seven to 10 weeks for U.S. citizens who are undergraduate, master's and doctoral students. The application for the 2014 summer program will be available in the fall on the CLS website, http://clscholarship.org.
For students interested in language immersion, the National Security Education Program Boren Scholarship may also be an opportunity to consider.
Students interested in applying for the CLS and/or Boren Scholarships should contact Pat Whitlow, director of the UK Office of External Scholarships. The Office of External Scholarships (OES), part of the Division of Undergraduate Education, assists current students and recent alumni in applying for scholarships and fellowships funded by sources outside the university. Specifically, OES helps students strengthen an application, develop a personal statement, practice for an interview and provides other preparation activities for the scholarship application process. Students who are interested in these opportunities are encouraged to begin work with Whitlow well in advance of the scholarship deadline.