by Mallory Powell
LEXINGTON, Ky. (Dec. 5, 2013) – David Gross watched his mother care for her mother, who had Alzheimer's disease.  He also saw the toll the disease took, not just on his grandmother, but on his mother who served as her caregiver. This inspired him to initiate a project in Morehead to support an assessment of Alzheimer Disease caregivers in rural Kentucky.
The project, which received a Seed Grant from the University of Kentucky Center for Clinical and Translational Science (CCTS), is just one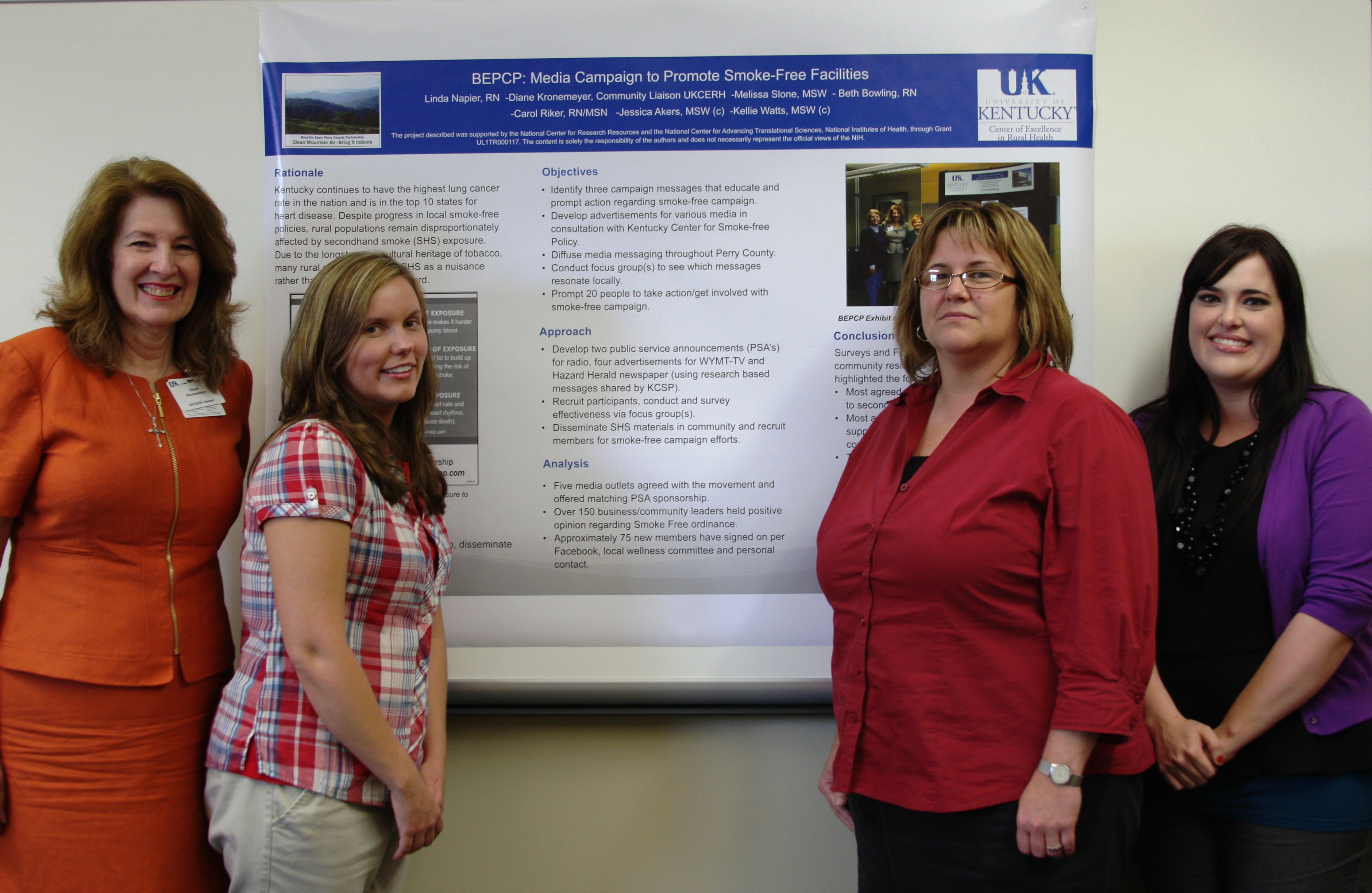 example of how the CCTS is achieving its commitment to community-engaged research through a community mini-grant program for health outreach programs in Appalachia.  
The Seed Grant program, now in its second year, supports projects that contribute to the reduction of health disparities in rural and Appalachian communities by developing, implementing and evaluating community-based projects. Up to four Seed Grants are awarded in each annual grant cycle, providing up to $2,500 per award to support projects that are evidence-based or evidence-informed.
In Morehead, the Seed Grant helped St. Claire Regional Medical Center which partnered with the Rowan County Caring and Sharing Alzheimer's Support Group to conduct a caregiver needs assessment about their service demands, demographic characteristics, care giving tasks, social and emotional support systems and caregivers' personal health status. Such an assessment had never been undertaken in Appalachia.
Gross, administrative director for education and research at St. Claire Regional Medical Center, says the toll being a caregiver took on his mother gave him a personal reason to apply for the grant. "The Alzheimer's care giver project was probably the most enjoyable research project that I've ever been involved with." 
The project's survey showed that Alzheimer caregivers experience declines in their own health, a finding that did not surprise Gross. The assessment also highlighted the lack of support and respite services in the region.
"Our main finding, or at least the one with the most local impact, was that over half of respondents would be interested in using adult day care, and three-quarters were interested in in-home respite care. This is what has the most tangible potential impact," he said. "So now we're looking at the possibility of developing some of these services in the region."
St. Claire Regional Medical Center has a long and positive history of working with UK. "This is another example of partnering with UK on research. It adds another layer to our already strong relationship," said Gross.
As demonstrated by the project in Morehead, the Seed Grant program creates an avenue for dialogue and partnership among the academic, medical practice, and lay communities. While much health-related research occurs at upper levels of academia and policy, with the goal that the findings and implications will eventually disseminate into communities, the Seed Grant program facilitates research at the local level that can then "trickle up" to the academic and medical communities.
"It's allowing the ideas to flow both ways," said Dr. Kevin Pearce, who along with Dr. Nancy Schoenberg, serve as co-directors of Community Engagement for CCTS.  "We need to understand communities and their needs and research priorities. And when we have research findings that can help people, we need established relationships to move those findings out into communities." 
The CCTS Community Engagement Core held focus groups to determine research priorities for the Seed Grants. Research priorities include advancing knowledge of risk factors for health disparities, improving adherence to prevention and treatment guidelines, increasing disease prevention and tobacco cessation, increasing physical activity and nutrition programs and promoting strategies for addressing risky behaviors.
"It's not us imposing our research priorities on communities, but engaging them to improve mutual understanding of practical and locally-pertinent research," said Pearce. "And it helps us find new community partners."
The Seed Grants are awarded through an application process that evaluates projects' plans for implementing and evaluating community-based programs on health care issues of concern to the community. Proposals must target medically-underserved residents in Appalachia and must include a non-profit agency, at least as a designated fiscal agent. Applicants must also demonstrate broad community support, including plans for involving community members, local health-related organizations and/or local businesses.
Recipients receive technical support from the CCTS Community Engagement Core through the duration of their funding. They are also required to present posters of their projects at the CCTS annual conference, which is attended by around 600 people including researchers, clinicians, and community members.
Though only in its second year, the Seed Grant program demonstrates breadth in both scope and geography. In 2012, the first year of funding, three Seed Grants were awarded including the project in Morehead. In Hazard, the Breathe Easy Perry County Coalition received a Seed Grant to educate the local community on the health impacts of exposure to secondhand smoke and to encourage protection of community health via local smoke-free policies. The project developed, disseminated and evaluated a health promoting, smoke-free messaging campaign targeting the Perry County community.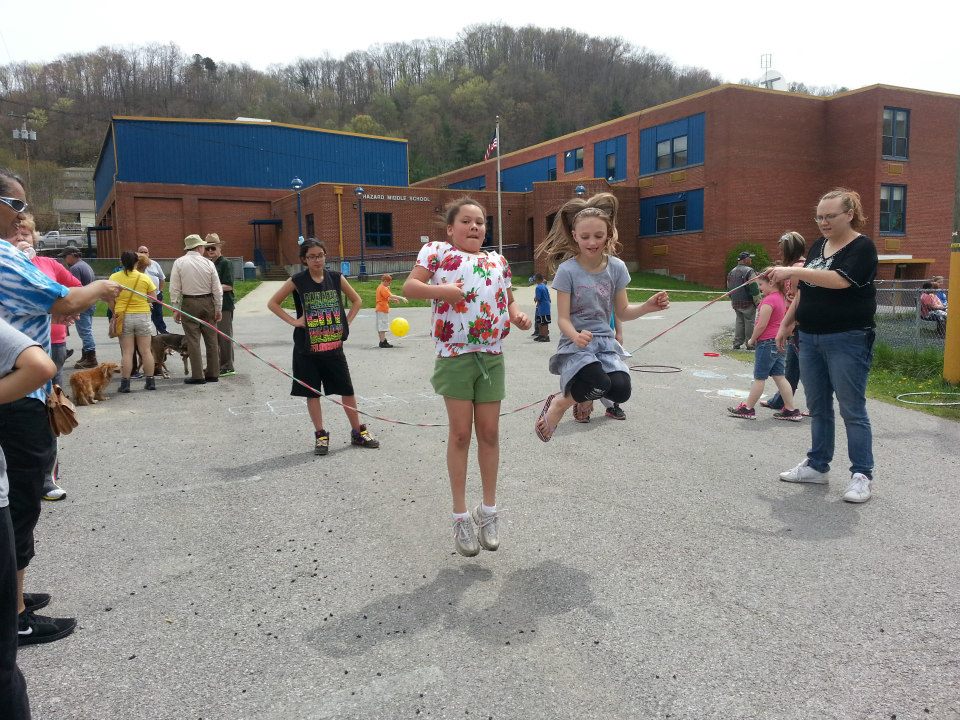 Another group, the Pathfinders of Perry County, received a 2012 Seed Grant for the "Walk Perry County" project, which aimed to increasephysical activity through walking. The project engaged high school students to identify and mark walking routes in order to increase awareness of the routes and their usage. Community dedication events emphasized the importance and fun of being physically active.
For 2013, Gross and St. Claire Regional Medical Center, have received another Seed Grant. This time they will assess the use of telemedicine to implement a smoking cessation program. The project uses the Cooper-Clayton smoking cessation method, delivered to one group of participants through in-person sessions and to another group through teleconference sessions. The program will be evaluated by comparing smoking cessation rates and satisfaction between the two groups.
Other projects receiveing Seed Grants in 2013 are:
The Barren River District Health Department in Hart County which is leading a project to implement a CDC-based Diabetes Prevention program. Specific goals are to train a health professional from the health department to deliver the prevention program, provide diabetes prevention sessions in conjunction with smoking cessation sessions, and reduce body weight and increase physical activity of participants.
The Kentucky Appalachian Transition Services (KATS) which is enhancing services for fragile elders in Eastern Kentucky and southern West Virginia. The main focus of KATS is to decrease the number of 30-day hospital readmissions among elderly Medicare recipients by providing access to a home visiting nurse. The nurse assesses the patient/caregiver home environment and establishes a plan of care with interventions addressing individualized needs. 
The Seed Grant funds will help to promote awareness of KATS by providing materials to health care providers and at health fairs held in Kentucky and West Virginia. In addition, approximately 65 patients with heart failure will be provided scales and taught how to chart their weight to identify rapid (overnight) weight changes. The intention is that patients will know when to follow-up with a physician and avoid an ER visit or hospital readmission.
Somerset and Pulaski counties will benefit from a 2013 Seed Grant awarded to Potentials, Inc., a non-profit organization whose mission is to assist families in crisis (e.g. the homeless, those at risk for homelessness, victims of domestic violence, cancer patients, and those with chronic medical conditions). The Seed Grant will support ongoing work with Pennyrile Allied Community Services' Nutrition, Outreach, and Wholeness program. The program provides educational and physical activity workshops to promote the adoption of healthy eating patterns and regular physical activity among children ages 3-12 in daycare centers and to increase the consumption of fruits and vegetables in children and families residing in low-income housing.  
The Seed Grant program will continue annually, assuming continued funding to CCTS through the Clinical and Translational Science Award from the National Institutes of Health. The hope is that relationships will continue to grow in order to best leverage local resources for improved health and health care in the region.
"Although Kentucky continues to experience excessive rates of disease, we also have many assets, including committed and talented community members who want to make a difference in their environment," said Schoenberg. "These seed grants offer an opportunity for local residents to investigate a problem and try out some creative solutions."