(April 23, 2014) — Several scholarships, fellowships and grant opportunities to study and teach in China have been made available to University of Kentucky students and faculty through the UK Confucius Institute and partner universities in China.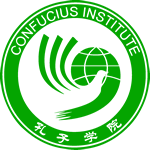 Students at UK interested in studying in China should consider applying for Confucius Institute Student Scholarships or the Shanghai Summer School program.
The Confucius Institute Student Scholarships are available for both undergraduate and graduate levels of academic study in Chinese language, literature, history and philosophy. The Confucius Institute Student Scholarship provides support for terms lasting from one semester to five years. Awards vary depending on program type. Learn more at the International Center website.
Shanghai Summer School participants will discover the rich history of Chinese culture, learn about China's central role in globalization and experience Shanghai through lectures, exchanges, discussions and exhibitions
In order to be eligible for these scholarships, UK students must take HSK (Chinese Proficiency) testing. More information about HSK testing at UK can be found here.
Faculty Fellowships and Grants
In partnership with Jilin University, UK Confucius Institute (UKCI) offers several fellowships and grants for UK faculty. One of the largest and most prestigious universities in China, Jilin University offers opportunities for scholarly exchange in many disciplinary categories.
Faculty interested in participating in conferences in China can apply for the UKCI-Jilin University International Conference Grant. The grant supports scholars who want to attend international academic conferences on sinology and China studies.
Faculty, researchers and postdoctoral scholars interested in conducting research with faculty at Jilin University can apply for an "Understanding China" Visiting Scholar Fellowship. Fellowships can cover expenses from two weeks to six months of study.
Senior officials from government, education and culture, nongovernmental organizations and business are eligible to apply for "Understanding China" Short-Term Visit Fellowships. These fellowships cover expenses for visits ranging from two weeks to two months.