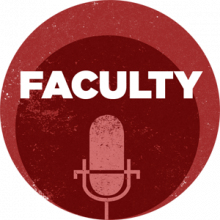 Frank Walker, associate professor in the Department of English, discusses the origin of the word "Affrilachia" and how the use of the word forces the redefinition of a region traditionally described as all-white. Walker noted several key artists and intellectuals from Appalachia to illustrate the region's cultural diversity.
This podcast is a recording of his lecture on May 21st, 2012, at Shanghai University. The session was part of the Symposium on Globalization, Identity, and Cultural Diversity. 
Produced by Cheyenne Hohman.

This work is licensed under a Creative Commons Attribution-NonCommercial-ShareAlike 3.0 Unported License.