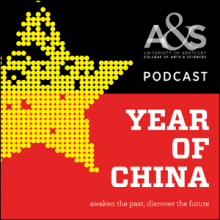 At the end of March 2012, the American Studies Center at Shanghai University hosted a symposium on Urbanization in the American South. Richard Schein, a professor in the Department of Geography, gave presentations in Beijing and Shanghai on America's urban landscape. In this interview, Schein discusses his research, some of his experiences in China, and some reflections on how globalization has changed relations between the United States and China. 
This podcast was produced by Cheyenne Hohman.

This work is licensed under a Creative Commons Attribution-NonCommercial-ShareAlike 3.0 Unported License.