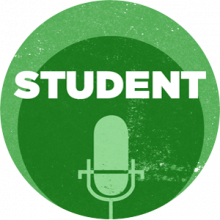 Just because Neville Fogarty is working on an advanced degree doesn't keep him from following diverse interests. In addition to being a grad student in the Department of Mathematics, he plays Ultimate Frisbee, writes crossword puzzles, and participated in the Tetris tournament last semester. In this podcast, he shares some of his hobbies and explains why he chose to come to the University of Kentucky. 
This podcast was produced by Cheyenne Hohman.

This work is licensed under a Creative Commons Attribution-NonCommercial-ShareAlike 3.0 Unported License.