In 2011, a massive flood swept through the Lockyer Creek valley in southeast Queensland, Australia. The environmental, economic, and geomorphic impacts were immense, and Australian geoscientists immediately set out to document, understand, and contextualize them. The "Big Flood" project, led by Jacky Croke, has already produced 19 scientific journal articles, and they just this week went live with their web site, with numerous resources for scientists, managers, and the general public.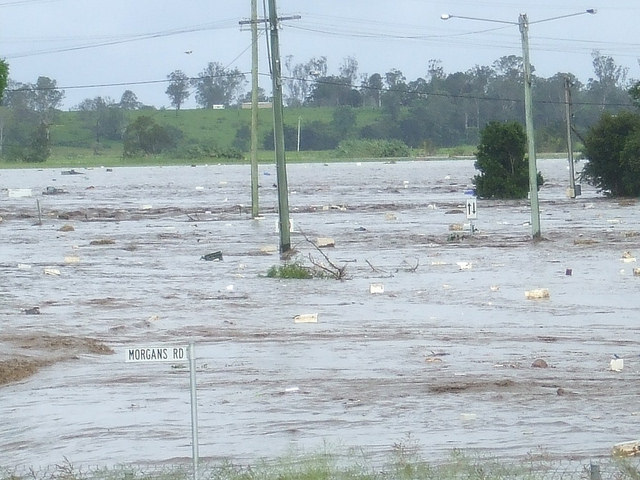 Floodwaters in Grantham, QLD, 2011 (http://www.thebigflood.com.au/whathappened.html)
The project has already produced some novel results with respect to flood geomorphology and hydrology, and is unique as far as I know with respect to direct efforts to integrate geoscience research with public policy, public education, and practical land and water resource management.
I recommend you check it out.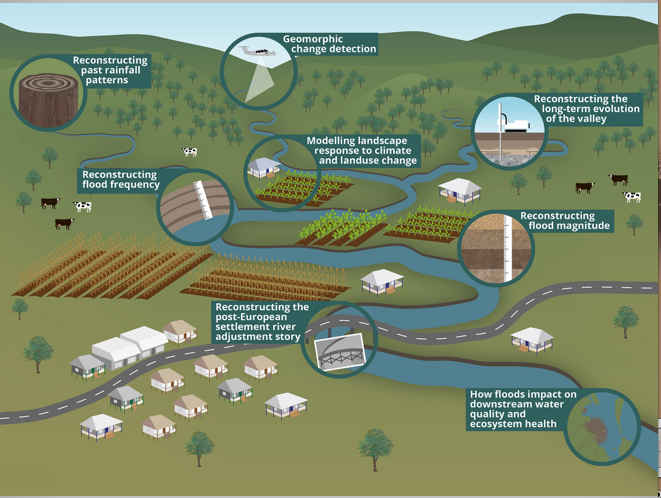 Graphic summarizing the multiple approaches employed in The Big Flood project (http://www.thebigflood.com.au/approach.html)