By Jessica Powers
A professor can impact a student during and after their college career in a plethora of ways. Leighanne Root has been able to learn, utilize and grow with her professors throughout her time at the University of Kentucky.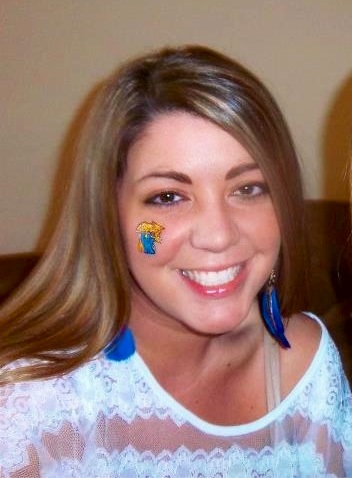 Root entered UK as a philosophy major, but during her freshman year she enrolled in PHI 260 a course on classical philosophy taught by Paul Carelli. She was instantly fascinated by his use of Greek and Latin, so with his guidance, she decided to switch majors to Classics with a minor in philosophy. Carelli helped her transition into the program by consulting with her on questions and giving advice.
Sophomore year, Root enrolled in Greek courses with Professor Amy Clark. Learning a new language with a new alphabet is difficult, but Clark was patient enough to make the task enjoyable to her students.
"Dr. Clark was a huge influence throughout my undergraduate career and beyond. I can't say enough about the dedication she has to her students and the study of the Greek language and culture. To this day, I still rely on her guidance and assistance in my educational endeavors," said Root.
Another professor who aided Root in her undergraduate career was Bruce Holle, who taught her some of the skills necessary for success in the college, including hard work and discipline. In addition to some of those intangibles, his extensive knowledge and passion of Classical history were equally influential as Root continued to take courses with him.

Soon, her own knowledge for Classical history and culture flourished, and Holle remains a mentor to her beyond her undergraduate career.
Recently she thanked Holle for his role in her education. His reply was: "It is students like you that make me want to keep teaching."
Through the program, Root began to take notice of the justice system, and how it has remained untouched by social progress.
"The intrinsic qualities of human nature in relation to the justice system remain unchanged. I think a great deal of my interest in law stemmed from my study of classical culture, and I believe my classics background will be of great help to me when I enter law school," she said.
This fall Root is attending the Loyola University Chicago School of Law where she plans to focus on public interest law.
"I hold the professors who taught me throughout my years at UK in the highest regard. To me, the dedication that professors show toward their students is the reason for the success of the Classics department and UK," said Root.