by Whitney Harder, Whitney Hale
(March 6, 2014) — The University of Kentucky's King Library Press is sponsoring a lecture and workshop with Kathleen Walkup, director of the nation's first master's program for book art and creative writing, focusing on the work of mid-century women printers. The UK Special Collections Library will host, "Because Nobody Stopped Us: Women Printers at Mid-Century," for its 2014 Spring Book Arts Weekend beginning 7 p.m. Friday, March 7, in the Great Hall of the Margaret I. King Building. The lecture is free and open to the public.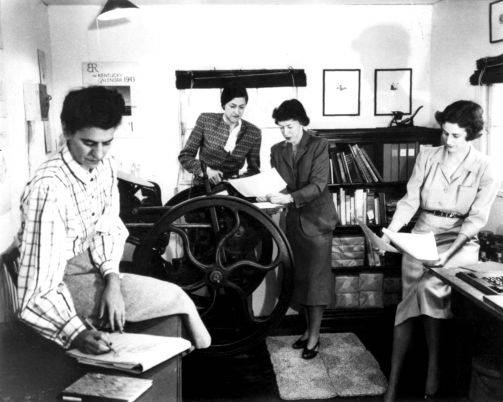 4Walkup is a professor of book art and director of the Book Art Program at Mills College. Her interests include the history of women in print culture and conceptual practice in artists' books. Her latest essay, "L.A. Bound: Artists' Books at Otis College of Art and Design," is forthcoming. Walkup's most recent curatorial project, "Hand, Voice and Vision: Artists' Books from Women's Studio Workshop," is currently on exhibit at the Lucille Caudill Little Fine Arts Library and Learning Center. Attendees of the Walkup lecture may also view the current exhibition in the King Building's Great Hall, "The Pleasure of Printing: Carolyn Reading Hammer and Her Circles of Influence."
Following Friday's presentation, Walkup will lead the printing workshop "Chance Operations: A Day of Improv at the King Library Press" beginning 9 a.m. Saturday, March 8, at the King Library Press. The workshop will explore how letterpress lends itself naturally to the formal and disciplined, but also is versatile as a medium for improvisation and experimentation. Participants will look at ways to use letterpress in its less disciplined state. Using models from the avant garde, they will apply chance operation and mesostic to develop text. The group will combine text with wood type, and try experimental printing techniques such as pressure printing, hand inking, overprinting, wiping and other hands-on experiments. All levels of experience are welcome.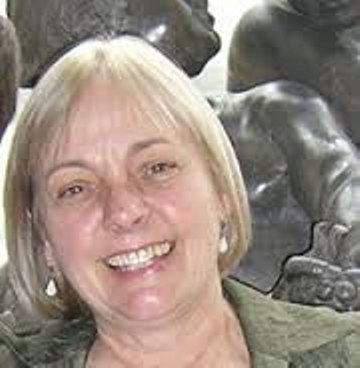 Participants in the Saturday workshop must register in advance, and there is a fee of $45, which includes materials, lunch and a continental breakfast at 8:30 a.m. To register, call 859-257-1742 or send a message to peholbr@post.harvard.edu.   
The annual Spring Book Arts Weekend is historically presented by the King Library Press. The press is devoted to the tradition of fine printing and produces books and broadsides. Recent publications available from the King Library Press include a portfolio of five poems by Kentucky Poet Laureate Jane Gentry Vance, Necia Harkless's "Heart to Heart" and Abraham Lincoln's "Second Inaugural Address."
For more information on the Spring Book Arts events, contact Gail Kennedy, Arts and Outreach Librarian, UK Special Collections, at 859-227-2601 or gail.kennedy@uky.edu.