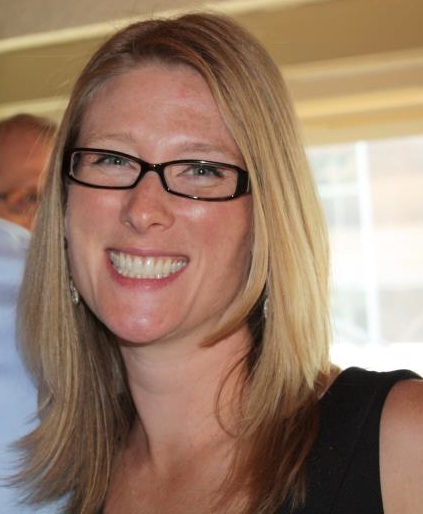 When my students ask me why I became a Latin teacher, I often tell them it was fate. This, obviously, is the short answer I give during class time when they have asked an off-topic question to avoid conjugating deponent verbs or learning about gerunds and gerundives. The truth of the matter is that I have grown to love the Latin language and couldn't imagine my life without it. I was introduced to the wide world of Latin in college, continued my education until I was satisfied with my level of learning, and then  entered into the teaching profession at a college preparatory school.
The long and the short of it:
My first day on Western Washington's campus for freshman orientation was bright and sunny. Naturally, I accessorized with short, hot-pink hair and old army fatigues I had found at the Army Navy supply for cheap. I walked over to my assigned classroom and sat in silence with twenty other new additions to the freshman class as our advisor, Dr. Darrel Amundsen, proceeded to tell us how the registration process would work. He seemed to be a stuffy, old, pedantic bookworm with a penchant for matching paisley with stripes. I liked him immediately. After I spouted an off-hand comment about dinosaurs in response to his professed fondness for the library, I proceeded to inquire about the subjects he taught. 'Latin, Greek and Classical Studies,' he said. I enrolled immediately in his Greek Mythology course, worked my way into a Teaching Assistant position to help grade the large-lecture exams, and took every course he taught until he retired two years later. As his course load included Latin 101, but not Greek, I enrolled in the Ancient Greek 101 course taught by the wonderful Dr. Diane Johnson. Although I can't say my performance in Greek was stellar, I enjoyed her class immensely and began taking as many of her courses as I could, too.
It may have all ended there, except for the fact that Diane cultivated 'active' Latin. As a pedagogical exercise, and for personal edification, she would practice speaking Latin with her students and other Latin scholars. This included trips to Seattle to meet with other Latin speakers from local schools and universities, and a yearly trek to Lexington, Kentucky, for a larger conference. I was enthralled. I had never considered Latin a spoken language, but when I tried to speak, after those first few moments of discomfort and blank stares, I found that learning word forms, new vocabulary and colloquialisms was easier than before. I decided to begin attending the larger conferences.
I soon discovered, upon my very first hour at a Latin conference (lovingly dubbed a Conventiculum), that I had a lot to learn. Luckily, everyone was very patient with my poor attempts to communicate and I progressed satisfactorily. I decided to venture out to Kentucky for the annual Conventiculum Lexintoniense that summer, where I learned that there was an Institute which specialized in active Latin. On the advice of Dr. Terence Tunberg, the director of the Institute, I applied for graduate school at the University of Kentucky for the following year. I was accepted, and spent the next two years learning as much as I could. Not to say that it was easy, far from it, but I made the effort to attend all extra curricular events, Latin lunches, gatherings, and other Conventicula to get as much exposure and practice with active Latin as possible.
Along with a MA, the graduate work I did at the Institute gave me the ability to access original Latin from all time periods which now allows me to present it to my students. I currently teach the full gamut of Upper School Latin, from Latin I through AP and post-AP. While this might not sound like much to the causal observer, I have been able to offer courses for my Latin VI Honors students in the ancient Latin plays of Plautus and Terence, the astronomical discoveries and feats of physics of Galileo and Newton, the Renaissance Colloquia of Erasmus, the oratorical and philosophical efforts of Cicero, and the medical treatises of Celsus. The only reason I have the confidence and wherewithal to tackle such a diverse range of preparatory work is because of my time in Kentucky, both in the Institute and Conventicula, studying all kinds of Latin.