By Whitney Harder and Carl Nathe
The Kentucky Cabinet for Economic Development and the Bluegrass Business Development Partnership (BBDP) — comprising business development specialists from UK, Commerce Lexington and the Lexington-Fayette Urban County Government — celebrated Gismo Therapeutics' and three other out-of-state companies' moves to Lexington Monday to kick-off Global Entrepreneurship Week (GEW).
In addition to Gismo Therapeutics, Multi Scale Solutions Inc., Patent Rank and nanoRANCH Environmental Systems LLC are relocating to Lexington. Combined, they will create 17 new jobs in the Commonwealth with average wages over $80,000. The companies specialize in lifesciences, IT/software and environmental technology.
Gismo Therapeutics Inc. utilizes the cutting-edge technology Glycosaminoglycan (GAG) Interacting Small Molecules (GISMO) that its founder, Paul Gregor, invented, to develop oral therapeutics for the treatment of both Alzheimer's disease and Parkinson's disease.
The company's connection to UK began with
Bruce O'Hara
, a
biology
professor within the
College of Arts and Sciences
. O'Hara initially had a small role in the company, serving on its Scientific Advisory Board and providing consulting, but is now the director of research operations.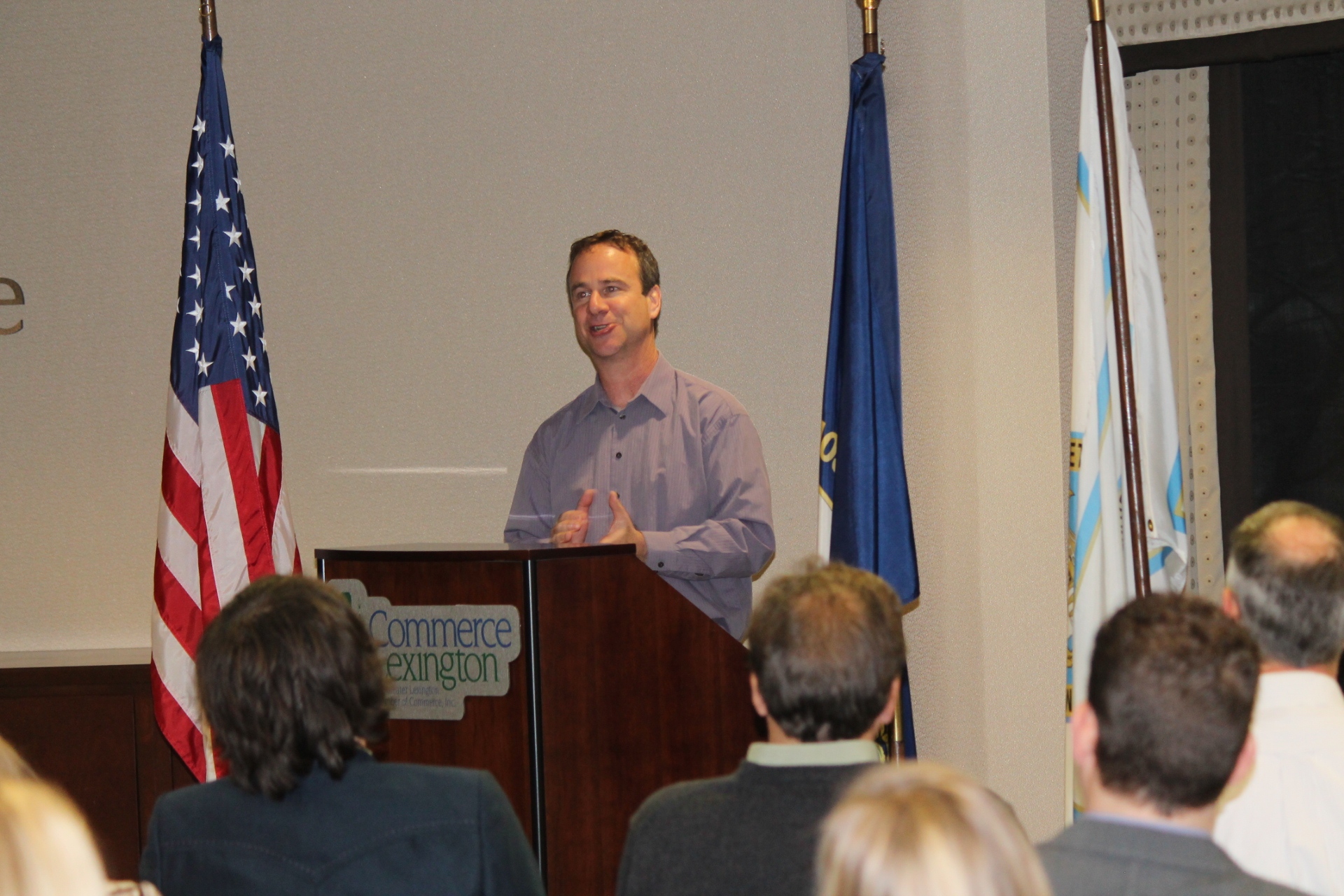 The announcement of the relocation comes after the company announced another significant development in October. Gismo Therapeutics received a Small Business Innovation Research (SBIR) grant from the National Institutes of Health, and a SBIR Matching Funds grant from the Kentucky Cabinet for Economic Development, administered by the Kentucky Science and Technology Corporation (KSTC) in Lexington. The funding will go toward investigating therapeutics directed against a newly identified disease pathway in Alzheimer's disease, according to a company news release.
"By leveraging the state's matching program and the intellectual assets of UK's faculty and research facilities, the BBDP partnership has hit another home run with the addition of these companies to the growing entrepreneurial landscape of Lexington," said David W. Blackwell, dean of UK's Gatton College of Business and Economics and Commerce Lexington board member.
O'Hara expects Gismo Therapeutics' move to help the startup and its research expand in Kentucky, adding to the employment and entrepreneurial spirit in the region, and benefit UK students as well.
"I believe having Gismo on campus provides great opportunities to undergraduate and graduate students (and faculty and staff) in our biology department to see how startup companies can translate advances in basic research to preclinical and clinical studies," O'Hara said.
The opportunities have already begun for one recent UK biology graduate. Elliott Campbell now works full time in the company's ASTeCC lab before attending medical school next year. During his time as an undergraduate, Campbell received training in enzyme-linked immunosorbent assays (ELISAs) from Department of Biology Chair
Vincent Cassone's
lab.
This is the second company O'Hara has united with ASTeCC. Signal Solutions LLC, co-founded by O'Hara and
Kevin Donohue
, UK Data Beam Professor of
electrical and computer engineering
, was formed in 2009. The company sells products and conducts research associated with their sleep-wake tracking system for mice.
Lexington is fast becoming a leading location for high-tech information jobs, a key factor in economic growth. The Atlantic City Lab ranked Lexington 17th in America's Top 25 High-Tech Hotspots. Lexington grew 14.2 percent in high-tech information jobs from 2007–2012.
O'Hara says there is an "excellent environment here for startups, including lots of assistance from Commerce Lexington, KSTC, ASTeCC, the
Von Allmen Center for Entrepreneurship
, the Kentucky Innovation Network, and much more, all of which benefit UK, Lexington, and Kentucky as a whole." 
Photo:
 Bruce O'Hara, UK biology professor and director of research operations at Gismo Therapeutics Inc. speaks at Commerce Lexington on Monday, Nov. 17. Photo courtesy of Commerce Lexington.